Pada tahun 2014 silam, teknologi blockchain yang dipelopori oleh Bitcoin dianggap sebagai ancaman terhadap bisnis bank. Tetapi, dalam perjalanannya, semakin banyak bank di seluruh dunia yang mengadopsinya demi mencapai transaksi keuangan yang lebih cepat dan lebih murah.
Menurut CEBNet pada awal 2019, dari 26 bank yang terdaftar di Tiongkok, 12 di antaranya telah mengadopsi teknologi blockchain dalam sistem mereka. Bank-bank ini beragam, dari yang dimiliki negara seperti Bank of China, China Construction Bank dan Agriculture Bank of China, dengan yang dimiliki swasta, termasuk bank China Merchants.
Itu hanya Tiongkok, sebelum dorongan publik yang kuat untuk adopsi blockchain pada akhir 2019, tetapi sentimen tetap positif di seluruh dunia.
ALFA Bank dari Rusia, Yes Bank dari India, UOB (United Overseas Bank) dari Singapura, CommonWealth Bank dari Australia, dan LatiPay dari Selandia Baru adalah beberapa bank yang telah bekerja sama dengan perusahaan blockchain yang berbasis di AS.
IKLAN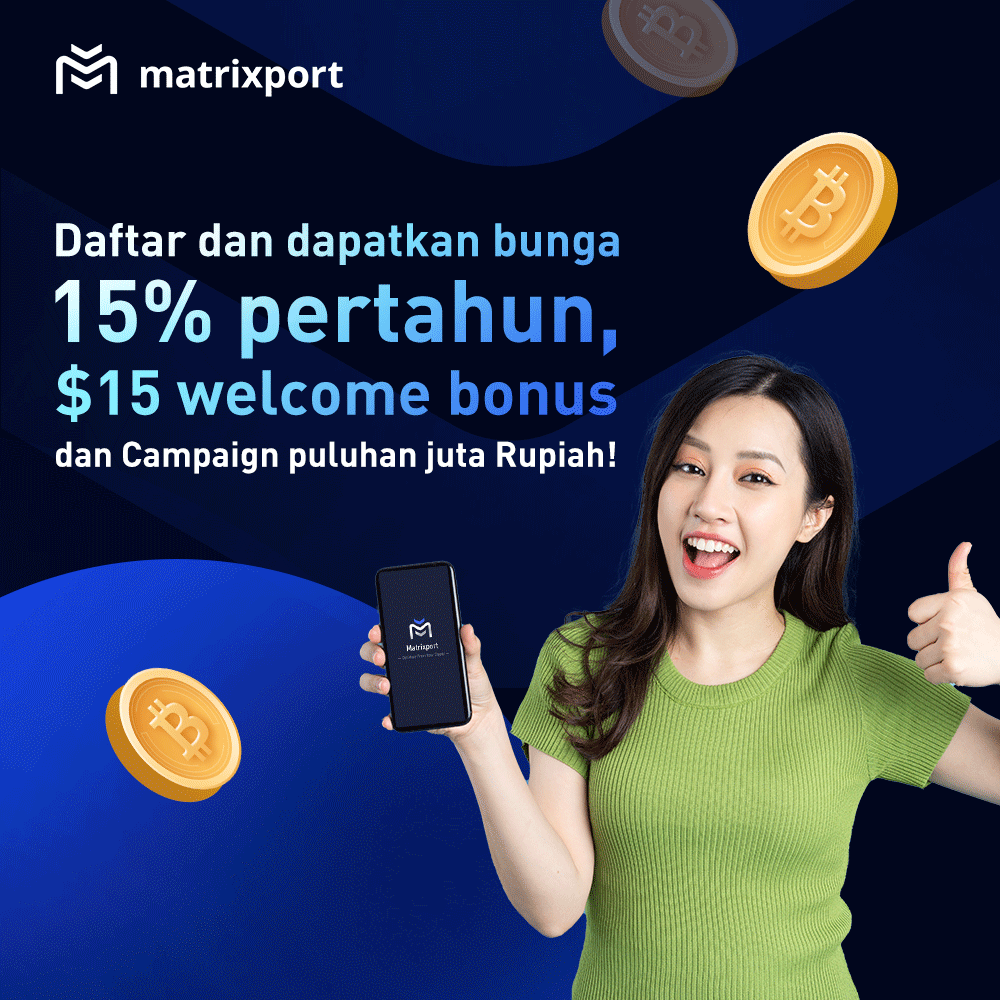 Bank Federal dari India & Lulu Exchange telah bermitra dengan perusahaan teknologi berbasis di Bengaluru. Axis Bank, RAK Bank, & Standard Charter Bank telah terhubung dengan jaringan blockchain lainnya. Kotak Bank, yang memungkinkan operasi keuangan perdagangan berbasis blockchain, bermitra dengan Deloitte & JP Morgan Singapura.
Kasus penggunaan lain dalam sektor keuangan yang telah dikembangkan termasuk penyederhanaan dan mempercepat pembayaran lintas negara, meningkatkan akurasi perdagangan, keandalan dan proses penyelesaian yang lebih singkat.
Kontrak pintar (smart contract) telah menciptakan keuntungan dengan pemrosesan transaksi dengan menghilangkan kebutuhan perantara, serta digunakan untuk mengembangkan sistem loyalitas dan imbalan.
Ada lebih banyak bank yang bekerja denngan beberapa penyedia teknologi blockchain. Daftar bank pada artikeli ini sejatinya hanya sebagian saja.
IKLAN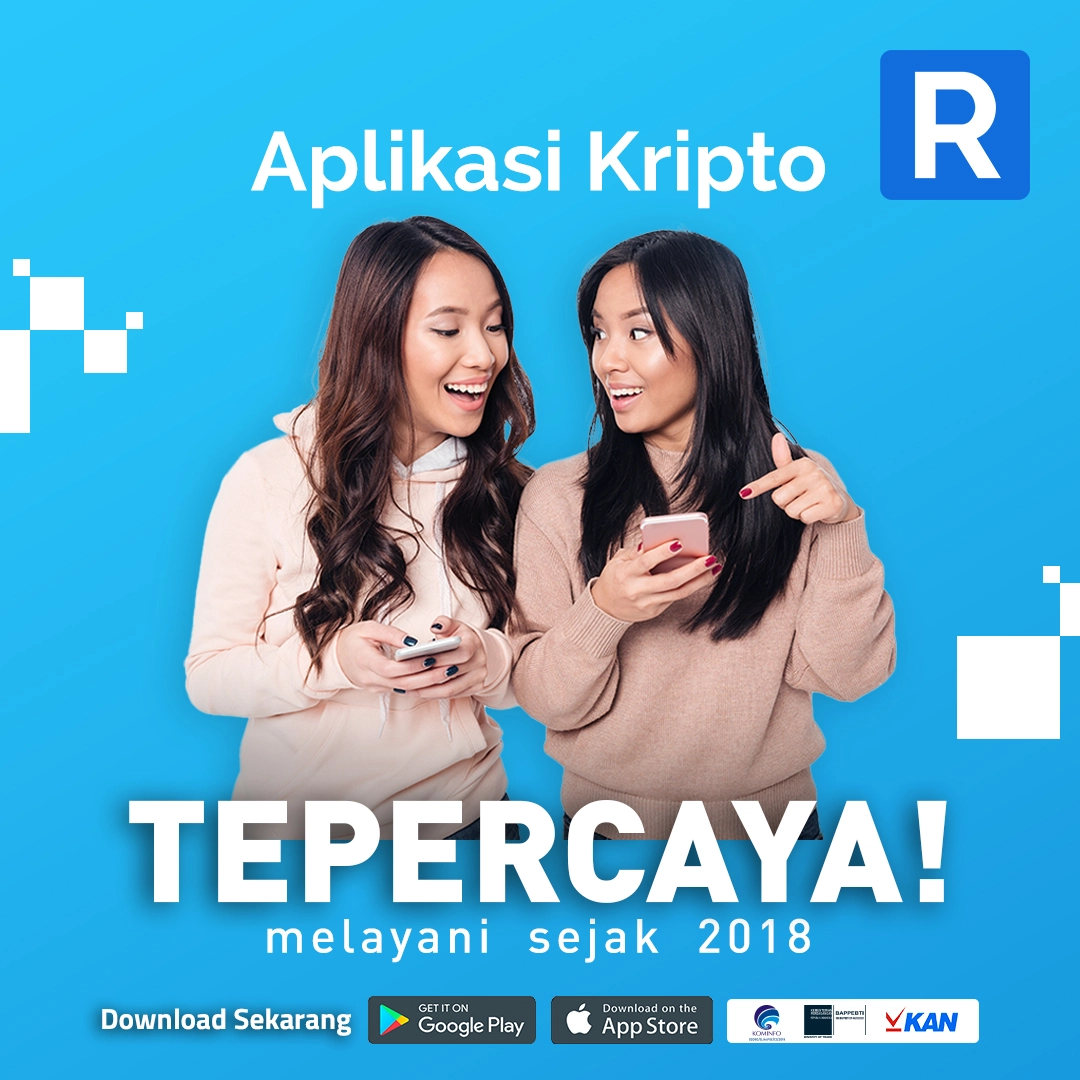 Di bawah ini adalah daftar lebih dari 400 bank dan lembaga keuangan yang menggunakan atau segera menggunakan teknologi blockchain.
Banks
77 Bank
ABN AMRO
AEON Bank
AIB
Akbank
Akita Bank
Al Rajhi Banking & Investment Corporation
Alawwal Bank
Alfa Bank
Alipay
Allied Irish Bank
Ant Financial
ANZ (Australian and New Zealand Bank)
Aomori Bank
Al Rajhi Bank
Ashikaga Bank
ATB Financial
Axis Bank
Awa Bank
IKLAN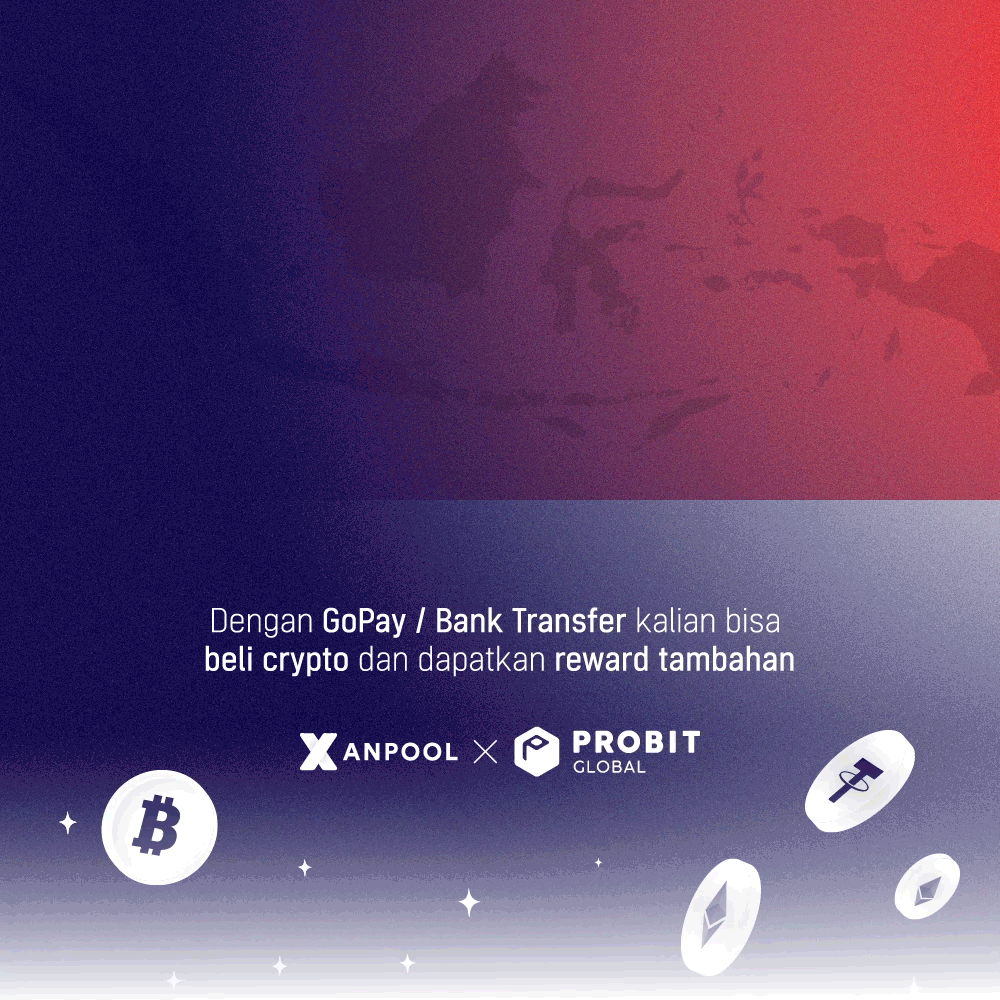 B3
Banco Bilbao Vizcaya Argentaria (BBVA)
Banca Intesa Sanpaolo
Banca Mediolanum
Banca Mifel
Banco BICE
Banco Bisa
Banco Bradesco
Banco BTG Pactual
Banco de Crédito del Perú
Banco de Investment Global
Banco de Sabadell
Banco de Galicia y Buenos Aires
Banco Industrial
Banco Mercantil del Norte
Banco Mercantil Santa Cruz
Banco Nacional de Bolivia
Banco Popular Dominicano
Banco Regional
Banco Santander
Bangkok Bank
Bank ABC
Bank Al Habib Limited
Bank Busan
Bank Dhofar
Bank Frick & Co
Bank Of America|Merrill Lynch
Bank of Cyprus
Bank Of England
Bank of France
Bank Of Indonesia
Bank Of Iwate
Bank Of Leumi
Bank of Lithuania
Bank of Montreal
Bank Mellat
Bank Melli Iran
Bank Of Nagoya
Bank Of Okinawa
Bank Pasargad
Bank Of Thailand
Bank Of The Ryukyus
Bank Of Tokyo-Mitsubishi UFJ
Bank Of Yokohama
Bankinter Banorte
Banreservas
Banque Internationale de Commerce — BRED (Suisse)
Banque Thaler
Barclays' investment bank
BBVA
BCI
Bexs Banco De Cambio
BMO Financial Group (Bank of Montreal)
BNP Paribas
BNY Mellon
BRAC Bank Limited
CBW Bank (Citizens Bank Of Weir)
Central Bank of Brazil
Chiba Bank
Chiba Kogyo Bank
China Banking Association
China Merchant Bank
China CITIC Bank International Limited
China Guangfa Bank
Chong Hing Bank Limited
Chugoku Bank (Bank of China)
CIBC (Canadian Imperial commercial banks)
CIM Banque S.A Geneve
Citi
Coast Capital Savings
Commercial Bank of Africa Limited
Commerzbank
Commonwealth Bank Of Australia
Cooperatieve Rabobank
Credicorp Bank
Credit Agricole
Credit Libanais SAL
Credit Suisse
Cross River Bank
CTBC Bank
Cuallix
Daishi Bank
Daiwa Next Bank
Danske Bank
DBS Bank (Development Bank of Singapore)
Deloitte DenizBank A.S.
Deutsche Bank
Deutsche Börse
DNB
 Eastern Caribbean Central Bank
Ehime Bank
EQI Bank
First America Bank
Federal Bank of India
Federal Reserve System
Fidor Bank
Fukui Bank
Gazprombank
Goldman Sachs
Gunma Bank
Habib Metropolitan Bank Limited
Hachijuni Bank
Hiroshima Bank
HOKURIKU BANK
Hong Kong Monetary Authority
HSBC (Hong Kong Shanghai Bank)
HYAKUGO BANK
ICICI Bank
Indovina Bank Ltd
IndusInd Bank (Indus India Bank)
ING
Intesa Sanpaolo (Intesa Sanpaolo)
Itau Unibanco
Iyo Bank
Japan Post Bank
Joint Stock Commercial Bank for Investment and Development of Vietnam
Joint-Stock Company BCS-Investment Bank
JPMorgan
JS Bank Limited
Juroku Bank
KASIKORNBANK Public Company Limited
KEB Hana Bank
Keiyo Bank
Kotak Mahindra Bank
Krungsri (Bank Of Ayudhya / Bank of Ayudhya)
Kuveyt Turk Katilim Bankasi
Kuwait Finance House
Macquarie Group
MauBank Limited
Michinoku Bank
Mitsubishi UFJ Trust And Banking Corporation
Mizuho Financial Group
Monetary Authority Of Singapore
Morgan Stanley
Musashino Bank
National Australia Bank
National Bank Of Abu Dhabi (NBAD)
National Bank of Cambodia
National Bank of Canada
National Bank of Egypt
National Bank of Kenya Limited
National Bank Of Kuwait
Natixis
NISHI-NIPPON CITY BANK
Nomura Trust And Banking Company
Norddeutsche Landesbank Girozentrale
Nordea Bank
Norinchukin Bank
North Pacific Bank
NPCI (National Payments Corporation Of India)
Oita Bank
ORIX Bank
Oversea-Chinese Banking Corporation
 Pakistani Central Bank
PKO BP
Prime Bank Ltd.
Privatbank IHAG Zurich
PT Bank Central Asia Tbk
PT Bank CIMB
Rabobank Nederland
Raiffeisen Bank
RAKBANK (National Bank Of Ras Al-Khaimah PJSC)
RBL Bank
RCBC
RCI Bank & Services
ReiseBank
Reserve Bank Of India
Resona Bank
Royal Bank Of Canada
Royal Bank Of Scotland
San-In Godo Bank
Santander Bank
Saudi Arabian Monetary Authority (SAMA)
SBI Sumishin Net Bank
Scotiabank (Nova Scotia Bank)
SEB
Senshu Ikeda Bank
Seven Bank
Shanghai Huarui Bank (SHRB / Shanghai HanaMizuho Bank)
Shiga Bank
Shikoku Bank
Shimizu Bank
Shinhan Bank
Shinkin Central Bank
Shinsei Bank
Shoko Chukin Bank
Siam Commercial Bank
Signature Bank
Silvergate Bank
Skandinaviska Enskilda Banken (SEB)
SMBC
Societe General
Sony Bank
South African Reserve Bank
South Indian Bank
Standard Chartered Bank
Star One Credit Union
Sumitomo Mitsui Banking Corporation
Sumitomo Mitsui Trust Bank
Suruga Bank
Sveriges Riksbank
Switzerland's UBS
Synchrony Bank
Telenor Microfinance Bank
The First International Bank of Israel Ltd
Tochigi Bank
Toho Bank
Tokyo Star Bank
Toronto-Dominion Bank
Towa Bank
Tsukuba Bank
Turkiye Finans Katilim Bankasi
UBS
Union Bank
United Overseas Bank
UniCredit
Union Bank Of The Philippines
US Bancorp
Vietnam Joint Stock Commercial Bank for Industry and Trade
Volksbank Mittweida
 WEG Bank
Wells Fargo
Westpac Bank
Woori Bank
Yachiyo Bank
Yamagata Bank
Yamaguchi Bank
Yes Bank

Perusahaan terkait keuangan
Accenture
Ainslie Bullion
AirWallex
ALFAcashier
American Express
AstroPay
Australian Stock Exchange and Depository Trust
Banquecorp Physical Gold
BCS Information Systems
BeeTech
Bill & Melinda Gates Foundation
BitcoinIRA
BitGo
Bladex
Bloomberg
Bluzelle
BNP Paribas
BNY Mellon
Boerse Stuttgart Digital Ventures
Bolsa de Madrid
BPCE
BP PLC
Bradesco
Cambridge Global Payments
CBH Compagnie Bancaire Helvétique
CGI
CIBC
Clearing Corporation [DTCC]
CLS Group
Coil
Crypto Facilities
Currencies Direct
Daiwa Securities Group
Davivienda
DAYLI Financial Group
DBS
Deloitte Touche Tohmatsu
DH Corporation
Dianrong
Digiledge
Dinex
DLocal
DTCC
Earthport
Employees' Retirement System
Ernst & Young
eToro
Everis
European Central Securities Depositories Association
Exchange4Free
Expanse
Expertus Technologies
EZforex
FairFX
Fidelity Investments
FlashFX
Fulton Financial Corporation
Global ID
Gold Bullion International
GSR Markets
Ho Chi Minh City Development JS Commercial
HQLA
IBM
IDT Corporation
Infocomm Development Authority Of Singapore
Infosys
InstaReM
IntellectEU
International Chamber of Commerce
International Foreign Exchange (IFX)
International Securities Services Association
Intesa Sanpaolo
Itaú
Jaccoo
Jamica Stock Exchange
Julius Baer
KB Financial Group
LatiPay
Lianlian Pay
Linx Partners
London Metal Exchange
London Stock Exchange
Lulu Exchange
Luxembourg Stock Exchange
Marqeta
Mastercard
MIT (Massachusetts Institute of Technology)
MoneyMatch
Mercury FX
MoneyGram
Morgan Creek
MUFG
 NASDAQ
Natixis
New Forest Capital
Niaga Tbk
Nomura
Nordea
Northern Trust
OANDA
Omidyar Network
Omni
OP Financial Group
Paris Europlace
Paycase Financial
Paypal
Persistent Systems
PolySign
Portal Finance
Proof of Capital
Qiwi
R3 CEV
RationalFX
Revolut
Reyl & Cie SA
RIALTO.AI
Saldo.Mx
SAP
Satoshi Systems
SBI Holdings
SBI Remit
SBI Ripple Asia
SBI Virtual Currencies
Scopus
SEB Group
SGX
Shuttle Holdings
SIA
Singapore Exchange (SGX)
SIX Group
Smart Token Chain
SnapCheck
Société Générale
SoFi
Sparro
Square
SRI Capital
Stock Exchange of Thailand
SuMi TRUST
SunTrust
SWIFT (Society for Worldwide Interbank Financial Telecommunication)
Swissquote
TAS Group
Tata Consultancy Services (TCS)
Telindus
Temasek Holdings
Temenos
Thai Stock Exchange
The National Payments Corporation of India
The PAR Foundation
The Royal Mint
Thomson Reuters Eikon
Tora
TradeCloud
TradeIX
TradeWind
TransferGo
UAE Exchange (UAE Exchange)
Union FX
UniPAY
Viamericas Corporation
Virginia's Police Officer's Retirement System
Visa
Volante Technologies
Western Union
Yantra Financial Technologies
Zip Remit
[Hackernoon/red]